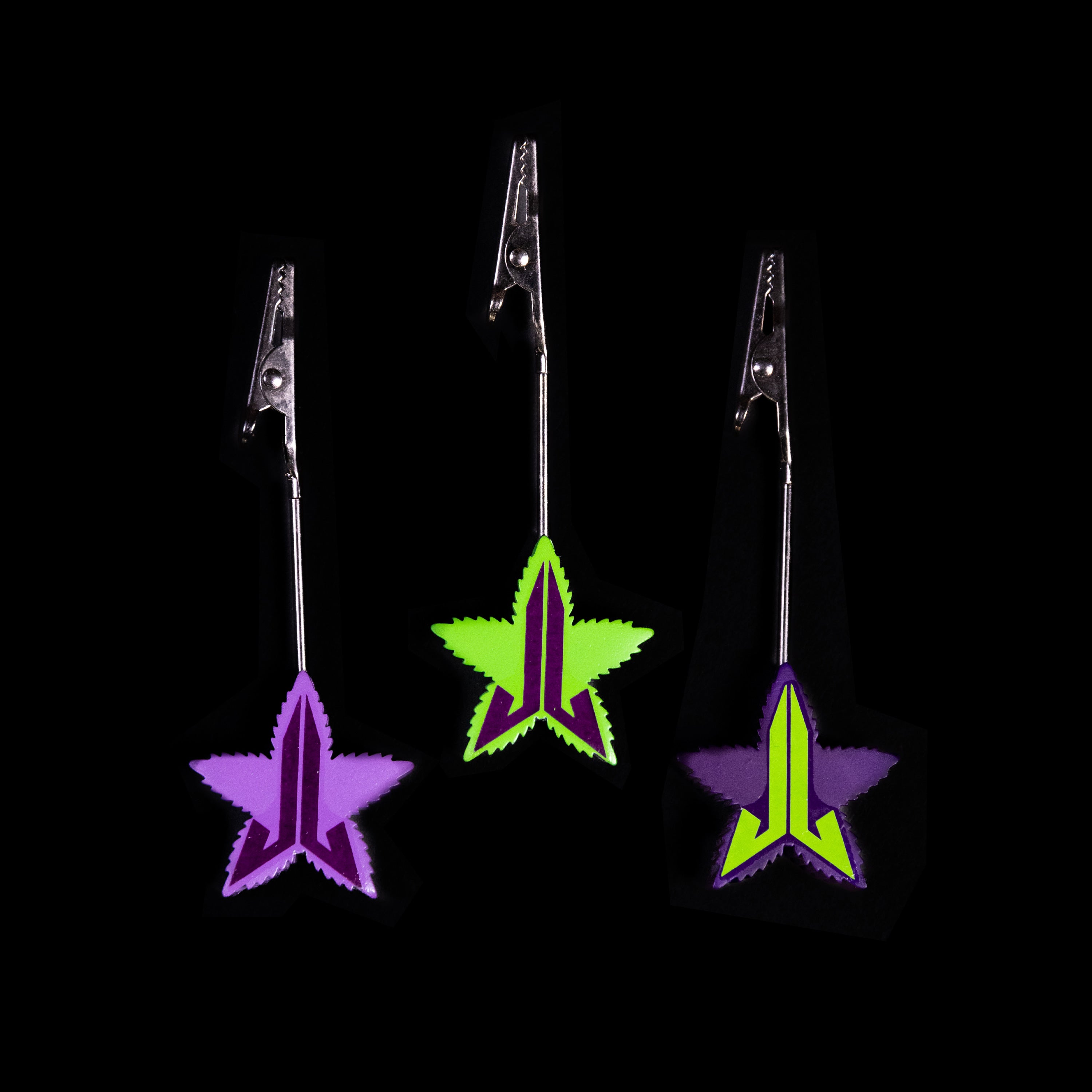 PURPLE SMOKE CLIPS (3-PACK)
PLEASE NOTE: THIS ITEM IS A PRE-ORDER PRODUCT, SEE ADDITIONAL INFORMATION BELOW. 

These Star Lounge Smoke Clips are the perfect accessory for your collection. Each set contains one dark purple, one light purple, and one green Smoke Clip in the shape of our iconic 'Jeffree Star Leaf" logo in a contrasting color. 

Approximately 3 1/2" x 1 1/2" 
PURPLE SMOKE CLIPS (3-PACK)