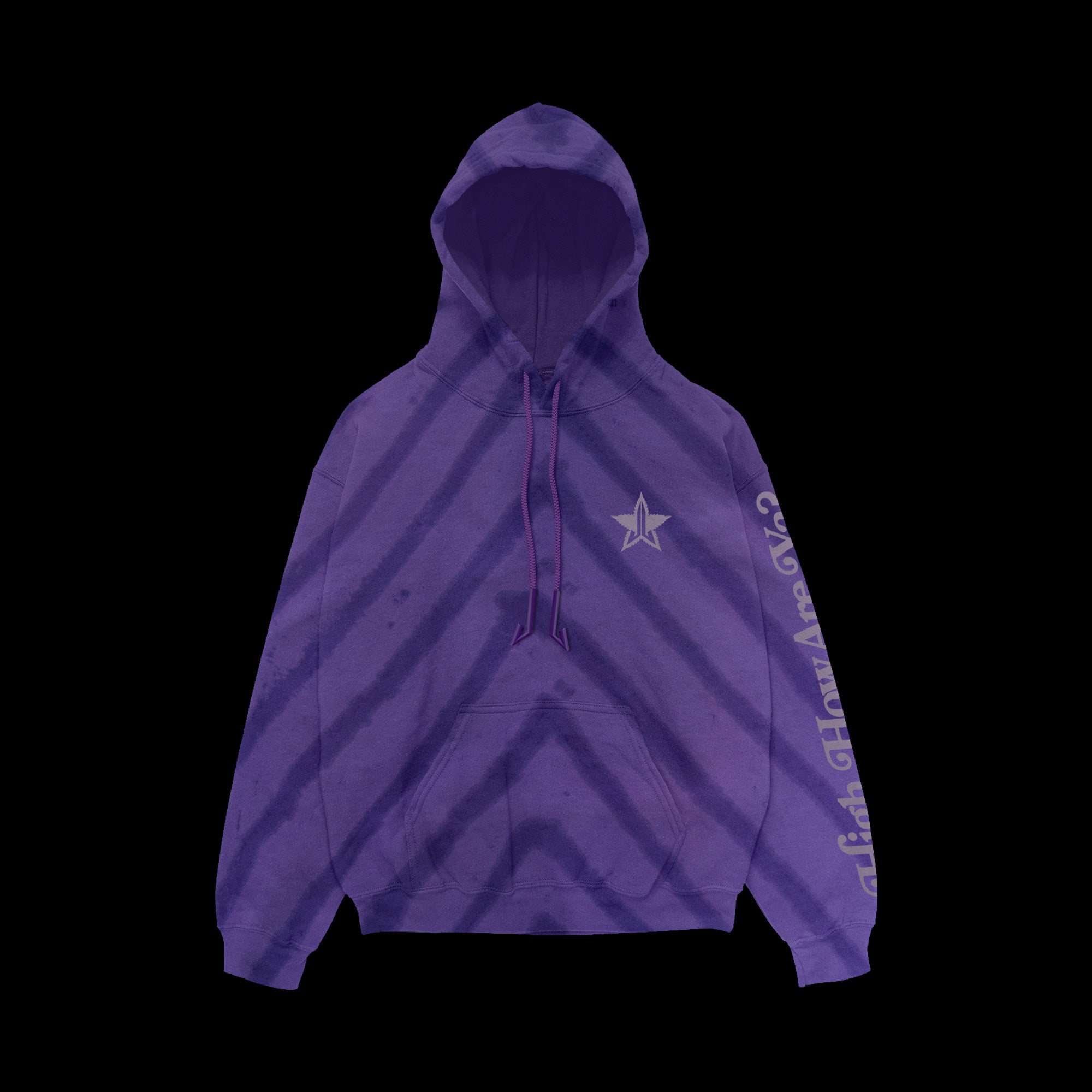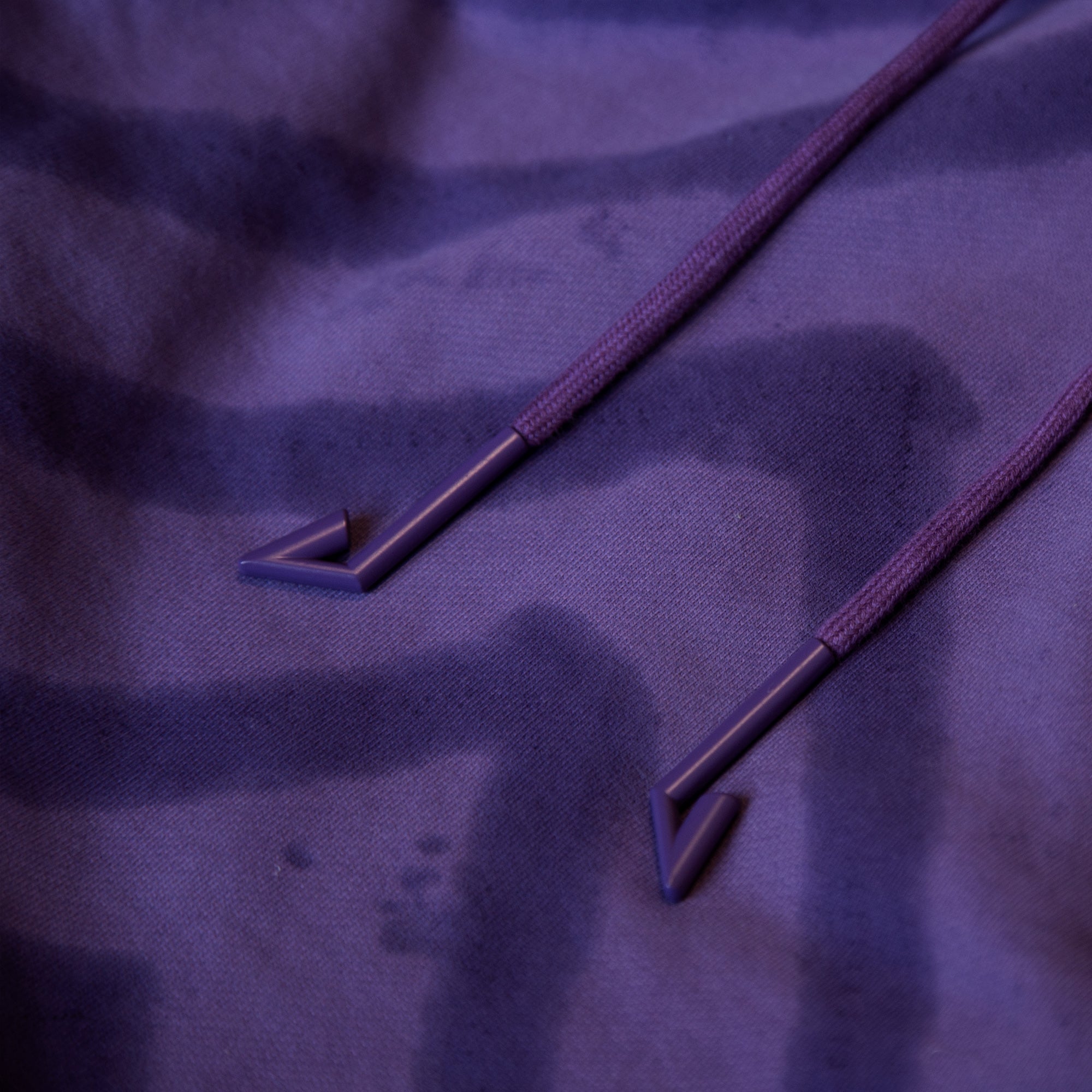 PURPLE HIGH HOW ARE YA DYE HOODIE
This UNISEX 'Purple High How Are Ya Dye Hoodie' is a completely custom garment. The Jeffree Star Leaf logo is emblazoned on the left breast and "High How Are Ya?" is printed along one sleeve for the finishing touch. 
Featuring a Chevron tone-on-tone tie-dye pattern
Purple coated J metal aglets
Each piece is hand-dyed, making each piece unique.
100% Cotton  
SIZING NOTE: These do fit slightly differently than our other dyed hoodies as these are completely custom items. 
PURPLE HIGH HOW ARE YA DYE HOODIE